New College Pontefract is leading the way with supporting talented athletes in education in England, having been accredited by an innovative Talented Athlete Scholarship Scheme (TASS) initiative.
We recently caught up with two of our TASS students; Asia Harris, Year 12 who is taking the world of squash by storm, and Harrison Lee, also Year 12 who is smashing it as a triathlete!
Here's what they both had to say about their recent achievements –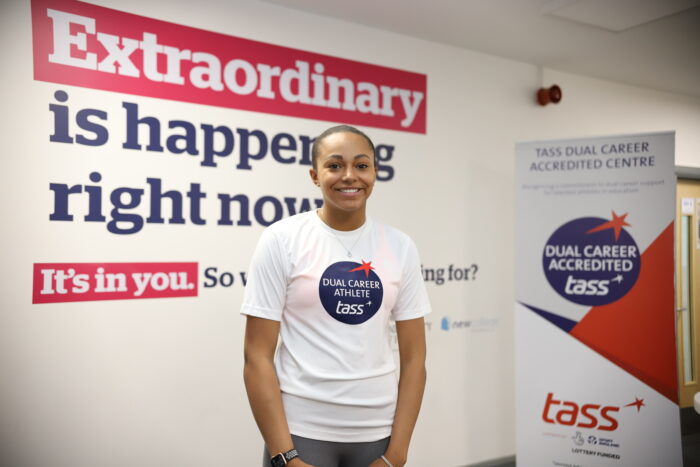 "I recently travelled out to Philadelphia to compete in the US Junior Open 2021 (December 16th – 21st). Going out there I was seeded number 1 so I had all of the pressure on me. In 2019 I received the silver medal for the US Open so I knew how important it was for me this time to try my best to achieve Gold. Throughout the tournament I came against Canadians and Americans and won all of my 4 matches 3-0 or 3-1. The final was against the number 1 American player so I knew it was no easy walk over. I went 2-1 down and nerves started to show but gave it my all to fight back and win 3-2 giving me the US Open GU17's Champion award. My next goal is to achieve top 100 in the world for professional squash currently standing at 156. Bigger goals for me are wanting to win the British Junior Open before leaving the juniors when I turn 19." – Asia Harris.
"I swam competitively for 10 years competing at County and Regional level with great success. In 2020 I decided to transfer to Triathlon and 2021 was my first full year of Triathlon competition. I took part in several sprint and standard distances triathlons including GB Age Group Qualifying races for World and European Championships.
I'm thrilled and proud to have qualified for the Team GB Under 20's Age Group European Sprint Distance Triathlon Championships to be held in Munich in August 2022.
I currently train in the pool with my Tri squad and with City of Wakefield Swimming Club where I also coach. I also run and train on my bike several times a week.
I'm very passionate about my sport and will be competing in several Triathlons this year in the hope of qualifying again next year. I'd love to take my triathlon career to the next level and will work as hard as i can to achieve my dream." – Harrison Lee.