Here at New College Pontefract we care greatly about our students emotional wellbeing.
We have qualified Counsellors onsite throughout term time for anyone wishing to talk to someone confidentially about issues that they are dealing with.
It may be that you are struggling with anxiety or depression or that you feel overwhelmed by things sometimes, perhaps relationships or problems at home.
Counselling sessions can be booked by students privately using the following link or scanning the QR code: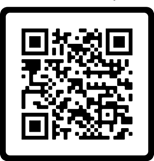 The service is in high demand, which can often lead to longer waiting times (6-8 weeks) You will be contacted as soon as an appointment becomes available. If you would like to speak to someone prior to an appointment please use the drop-in sessions or email:
NCPCounselling@nclt.ac.uk
Alternatively we also offer 'drop in' sessions on Mondays & Thursdays 12:00pm-1pm and Tuesdays & Wednesdays 8:30-9:30am for anyone who wants a quick chat if they are feeling they need a few minutes just to talk to someone confidentially for some immediate support.
We can be found at the 'Wellbeing Hub' which is situated near the main entrance.