Careers Support at New College
New College is committed to providing students with a high quality Careers Education and Guidance Service. Our aims include helping students to make informed and realistic decisions about their education and employment plans.
The College is committed to providing impartial guidance at all key decision points, whether that is prior to college entry, on entry, during time at college or advice at exam time and beyond.
We hold events throughout the year that include speakers from local universities and employers, and support students in choosing their options beyond college. We work hard to support students who may be seeking employment or apprenticeships with application form preparation, CV writing and interview practice. Individual careers guidance is provided by trained specialist Progress Tutors who have experience in providing careers advice for young people. Careers Guidance interviews are available by appointment.

In 2019 we achieved the Quality in Careers Standard, which is a national quality award for careers education, information, advice and guidance in schools, colleges and work-based learning.
Careers Programme and Provider Access Policy
Good careers guidance helps to inspires students, and enables them to make informed decisions whenever choices are open to them. The Gatsby Benchmarks provide a guide as to what good careers guidance should look like.
The Role of Progress Tutors and Careers Advisers
Progress Tutors provide career guidance as you plan your next step after leaving us, whether this is university, an apprenticeship, gap year or employment. They will encourage you to research your options and support you along the way, helping you to plan your future, whether that be in the world of work or university. However, should you need further support or want to discuss your options in more detail, you can make an appointment with one of our Level 7 trained Careers Advisers.
Careers Support Timeline
Careers Roadmap Year 12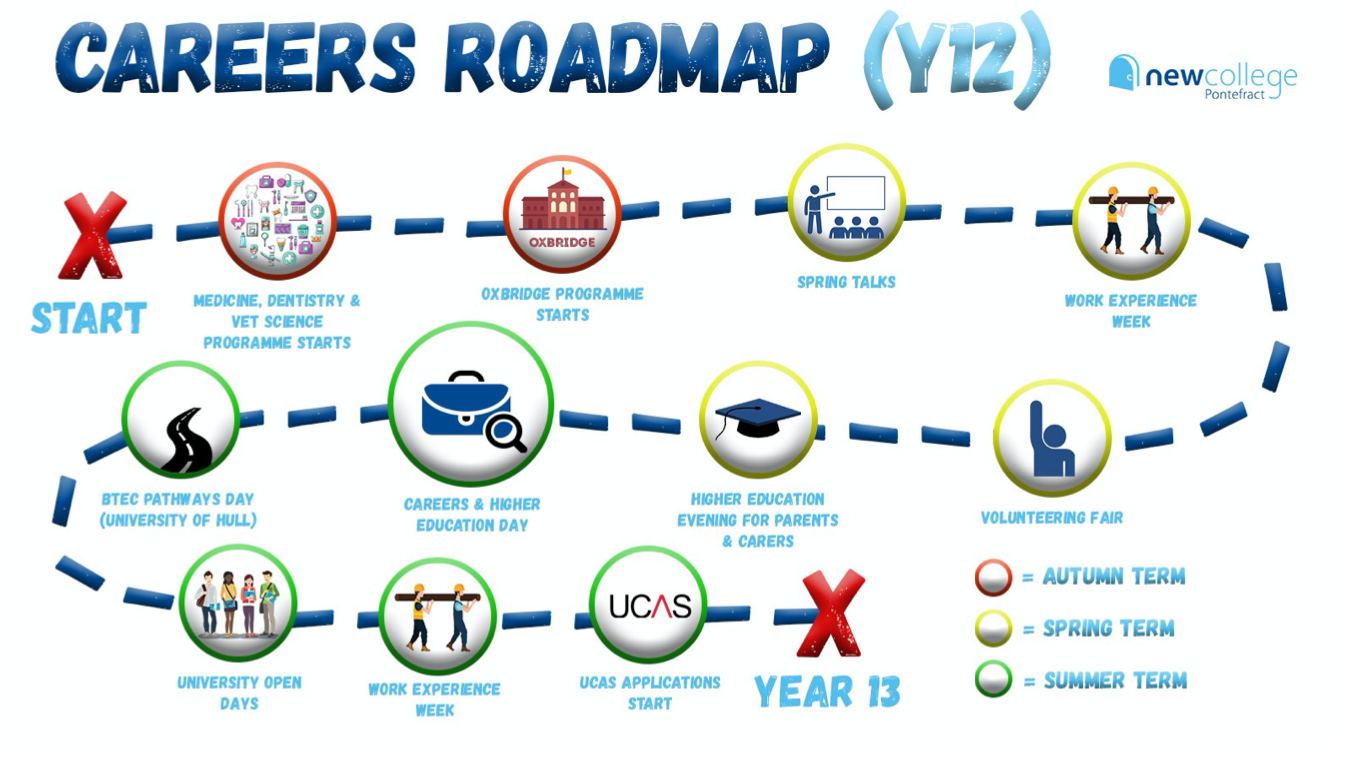 Careers Roadmap Year 13