New College has recently secured two significant feathers in its cap, to celebrate its close ties to the HE sector.
Firstly, the college has just secured a partnership grant from the Royal Society to develop a research project with the University of Leeds.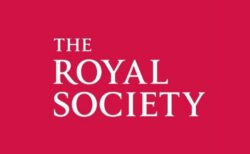 The project, which will involve STEM and Sports Studies students working with an academic from the Leeds Biomedical Research Centre, has the financial backing of the Royal Society, an organisation established in 1663 which for hundreds of years has promoted scientific knowledge and has counted Isaac Newton, William Herschel, Charles Babbage and Albert Einstein as members.
"We are delighted to secure this funding," said Sarah Barber, Assistant Principal. "The Royal Society is recognised globally as one of the most significant scientific bodies in the world, so to win their backing for our work building closer ties to top universities is a tremendous boost. The grant means even more students will have an opportunity to find out about how maths and science are applied in real-world medical contexts."
Secondly, the college's Health and Social Care team have just been shortlisted for a Social Mobility Award from Educate North, for their work in helping disadvantaged students gain access to HE provision.

"This is an on-going passion for us," said Gabrielle Jones, Head of Department. "We care deeply about ensuring that all our students, whatever their background, have the best possible chance of going to university, improving their life chances and accessing better quality employment. To receive this recognition for the difference we've made to our young people's lives is the cherry on the cake."