Ex-New College student, Caleb Batley from Wakefield, has achieved a first class degree in BioChemistry at Oxford University and has been chosen to continue to do a PHD in Biochemistry after a tough selection process. Caleb achieved 3x A* grades in his 3x A-Levels; Biology, Chemistry and Maths. Head of Mathematics at New College, Tom Peacock, said, "Caleb was an outstanding student! An excellent Mathematician as well as dedicated learner who worked tirelessly to succeed. Importantly, Caleb was an incredibly nice person and it was a pleasure to teach him".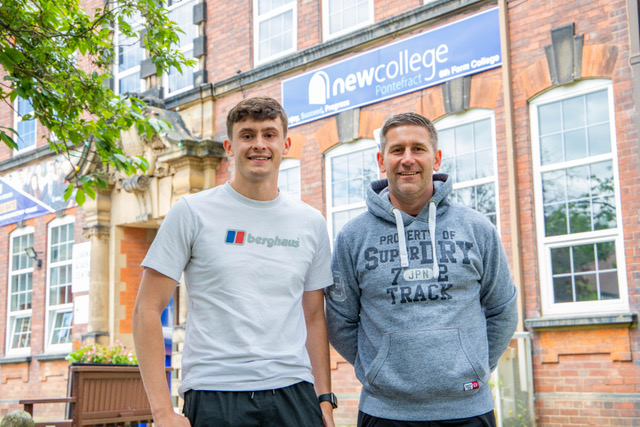 Caleb gave us a summary of his journey from school to Oxford university:
During my secondary school education I attended and completed my GCSEs at Kettlethorpe High School where I achieved 10 A* grades. Upon leaving high school I joined New College Pontefract where I found my passion for science whilst studying Biology, Chemistry and Maths at A-level, in which I achieved three A*s. Coming from a comprehensive high school and college I never imagined that I would have the opportunity to apply to Oxford or Cambridge. However, the support received at college, and my interest in pursuing science further, encouraged me to apply to the University of Oxford to read Biochemistry. After being invited to interview I was subsequently offered a place at Worcester College where I went on to complete a 4 year integrated masters degree. Oxford lived up to all my expectations and after an amazing 4 years of hard work but unforgettable experiences, I graduated with a First class degree. I was recently awarded a Biochemistry Scholarship to pursue a PhD at New College in Oxford where I'll be continuing my research into mitotic defects and how they lead to cancer.
Everyone at New College wishes Caleb all the success for the future!