Wakefield's largest provider of academic post-16 courses, New College Pontefract, has once again been awarded an "outstanding" report by Ofsted.
The inspection report found that the college's students "demonstrate exemplary behaviour in lessons and around the college", and that they "benefit from a very supportive culture at the college", developing "very positive relationships with teachers and staff in a supportive role."
Amongst the many high points, the report identified the college's success with all students, including those with high needs, in achieving "their planned qualifications with high grades", as well as pointing out that a large number of students "progress to higher-level study at degree level or apprenticeships at level 4 and above".
Teachers "provide highly specific feedback, which supports students to identify how they can achieve higher grades", whilst the inspectors found that leaders and specialist subject staff "have designed a highly ambitious curriculum across a broad range of subjects".
The report also praises the "very broad range of enrichment activities" on offer that "almost all students participate in", as well as commending the College's local advisory group and the Trust's directors for helping "to steer improvements and ensure that leaders act promptly and effectively when required to do so".
"It is a moment of immense personal and professional pride to have seen our wonderful team of dedicated staff and leaders praised so emphatically in this report," said Vicky Marks, New College Principal. "Our last inspection was in 2014, and since then the inspection framework has completely changed. So, to secure another 'outstanding' inspection is hugely gratifying."
"I would want to record my thanks not only to our wonderful students and all of our talented and hard-working staff, but also to the members of our local advisory group, and the wider community of Pontefract, for their continuing support and advice. We hope the town shares in our sense of pride over this glowing report."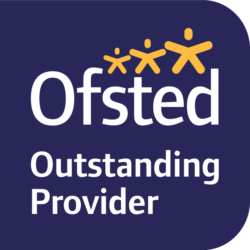 Applications for September 2023 are still being taken as a limited number of places are available. Click on the button below to start the application process.